Omnipure K2551 Calcite/Corosex Water Filter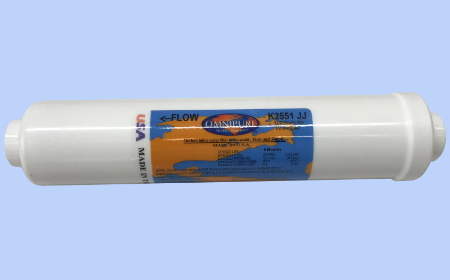 * Omnipure K2551 Made in USA. This inline calcite/corosex filter cartridge can be used to boost pH and create an alkaline condition in reverse osmosis treated water.
* This Water Filter contains a 50/50 mix of Calcite and Corosex Media.
* This filter is available with ¼" quick connect fittings.
* We also stock the Omnipure K5551 which has the large 2.5" diameter and can treat a larger total volume of water.
Normally $49.50 - Current Special Price $16.50
* Dimensions: 10 X 2"
* Maximum Pressure: 125 PSIG
* Maximum Temperature: 38˚C
* Flow Rate 1.9LPM
Do not use with water that is microbiologically unsafe or of unknown quality without adequate disinfection before or after the system'.
View your shopping basket or browse other items.
Other products you might be interested in