Alpine Pure 940 Filox Manual Backwash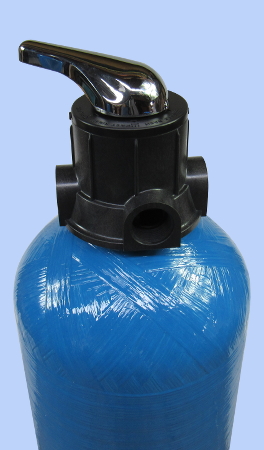 This Alpine Pure Water Treatment System is the very best for iron and manganese removal up to 20 parts per million. This system will provide a water flow of 25 LPM. Our Filox Iron Water Filter Tanks remove iron, sulfur, and manganese. They also control turbidity, reduce chlorine (if present), and have many other benefits. They are also "Chemical Free", so there are no chemicals to add, mix or drink. Filox is a mineral bed inside of a high pressure backwashable tank, which when backwashed sends the foreign substances in your water down the drain. These filters are also great for making your water softener work more efficiently and smoothly for many years by removing the resin contaminating iron and manganese before the softener.

This filter comes with a manual backwash valve.

This Filox Filter system can be ordered with an Electronic fully Automatic Backwash valve at an extra cost of $295
Price:
AU$
1,100.00
including GST
Alpine Pure Filox Benefits:
FILOX-R™ MEDIA
IRON, HYDROGEN SULFIDE, MANGANESE REMOVAL
Filox-R™ is used for removing iron, hydrogen sulfide, and manganese from water supplies. It is a media that utilizes an oxidation-reduction reaction and filtration process similar to Greensand, but at a much higher level of performance. Filox-R™ contains 80% manganese dioxide in an extremely unique cluster format for enhanced performance and maximized capacity. Filox-R™ out performs Greensand, Brim, etc. due to the purity of its particles, superior oxidation/filtration capacity, and durability. Filox-R™ is a standard, stocked media.