Twin Underbench Giardia/Cysts, Chlorine CR1 10 inch standard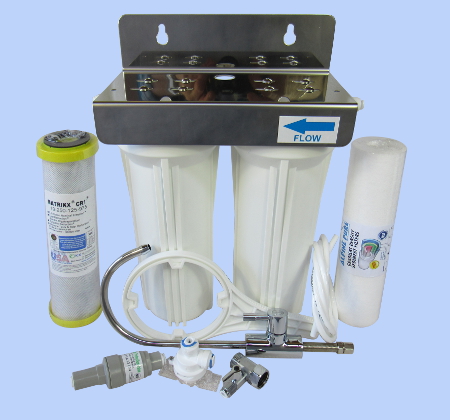 * Top Quality Twin Under Bench water filter system.

* 0.5 micron Omnipure carbon block filter for Giardia/Cysts Chlorine taste and Odour reduction.

* NSF/ANSI Standard 53, Turbidity and Cyst Reduction, including Cryptosporidium, Giardia, Entamoeba and Toxoplasma.

* This Twin system would be used when there is a high level of sediment in the water and a 1 micron Gradient Density Polyspun pre filter is used to prolong the life of the Carbon Filter

* Suitable for both Chlorinated water or Rural water supplies.

* Twin 10 inch Standard size, 100% Polypropylene housings made with materials complying with NSF/ANSI Standard 42 and carrying a 5 Year structural warranty.

* ¼" Polyethylene Tube complying with NSF/ANSI Standard 42.

* Stainless Steel Twin Bracket.

* Regency Ceramic Disc Faucet.

* Centre Watertight O-Ring.

* DO NOT Overtighten housing to head.

Housings are suitable for all 10 inch standard filter cartridges
Please choose one of the following water connections to be included in the package.
Please put a note on the purchase page of your preference.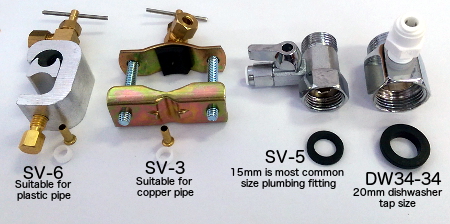 Replacement Cartridges Product code and link
Carbon Block Filter Cartridge Details:
0.5µm Filtration
High Chemical Adsorptive Capacity
High VOC and TOC Reduction
High Turbidity Reductio.
View your shopping basket or browse other items.
Other products you might be interested in