Hot and Cold Freestanding Water Cooler with fridge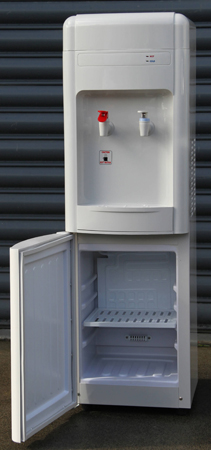 Hot and Cold full size Water Cooler with a built in fridge. Perfect for a small office or warehouse as the milk can be kept in the fidge and hot water available for the coffee. Comes with a 15 litre bottle and a 5 inch benchtop water filter so you can fill your own bottle. This is a top quality compressor driven cooler.
View your shopping basket or browse other items.
Other products you might be interested in